November 28th 2016 9:11 pm | by Gemme Couture | Posted in Blog
If you are born in December, you're in luck because your birthstone is astonishing turquoise. And if you are in a search for the perfect gift for your loved one born in December then search no more – Turquoise jewelry is certainly the right choice. Read on and find out more.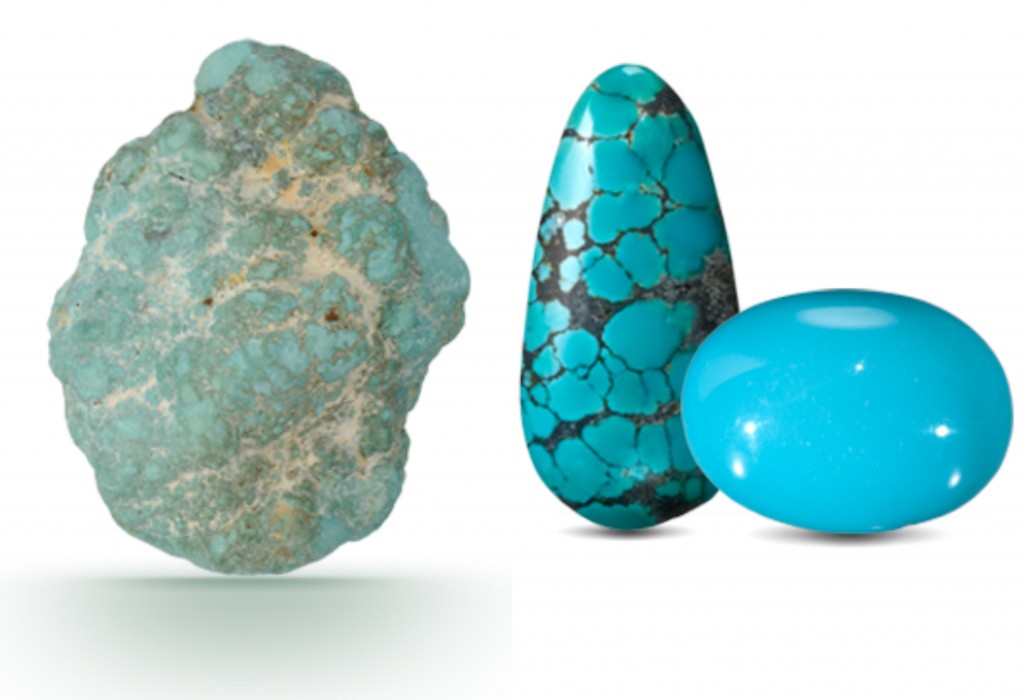 Rough and polished turquoise
The name Turquoise is derived from the French words – pierre turquoise – meaning Turkish stone. This is because the trade routes that brought Turquoise to Europe went through Turkey, and Venetian merchants often purchased the stone in Turkish bazaars.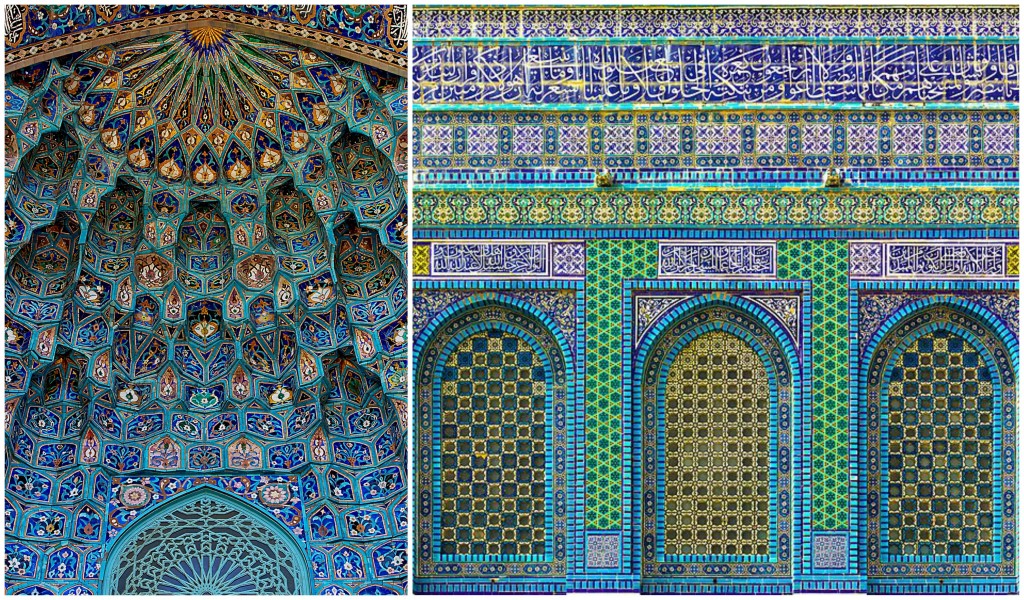 Turquoise is used for decoration and mosaics all around the world – the portal of the St. Petersburg mosque and turquoise tiles on the facade of the Dome of the Rock in Jerusalem are just two magnificent examples
Turquoise is perhaps the oldest stone in man's history. Turquoise has been known as the talisman of kings, shamans, and warriors. Turquoise is a stone of protection, strong yet soothing to the touch.
Among the Ancient Egyptians, Persians and Chinese, Aztecs and Incas of South America, and Native North Americans, Turquoise was sacred for power, luck, and protection.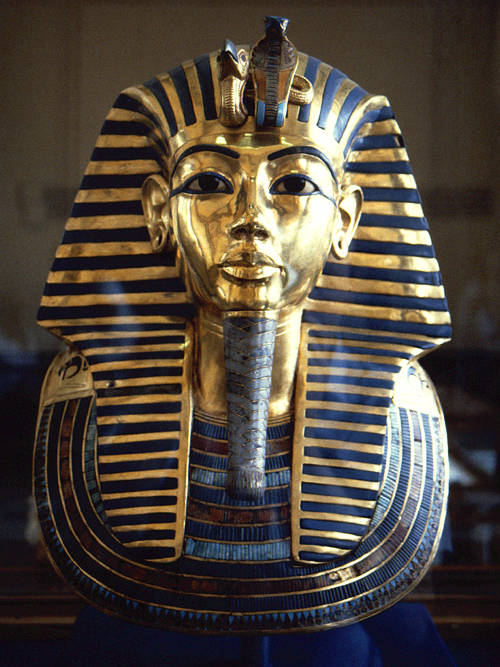 The iconic gold burial mask of Tutankhamen, inlaid with turquoise, lapis lazuli, carnelian and colored glass.
Turquoise beads dating back to 5000 B.C. have been found in Iraq, and the Egyptians were mining the stones in the Sinai in 3200 B.C.  The death mask of Tutankhamen was studded with Turquoise. Turquoise is also present on the mosaic masks dedicated to the gods of the Aztecs. For nearly a thousand years, Native Americans have mined and fashioned Turquoise, using it to guard their burial sites.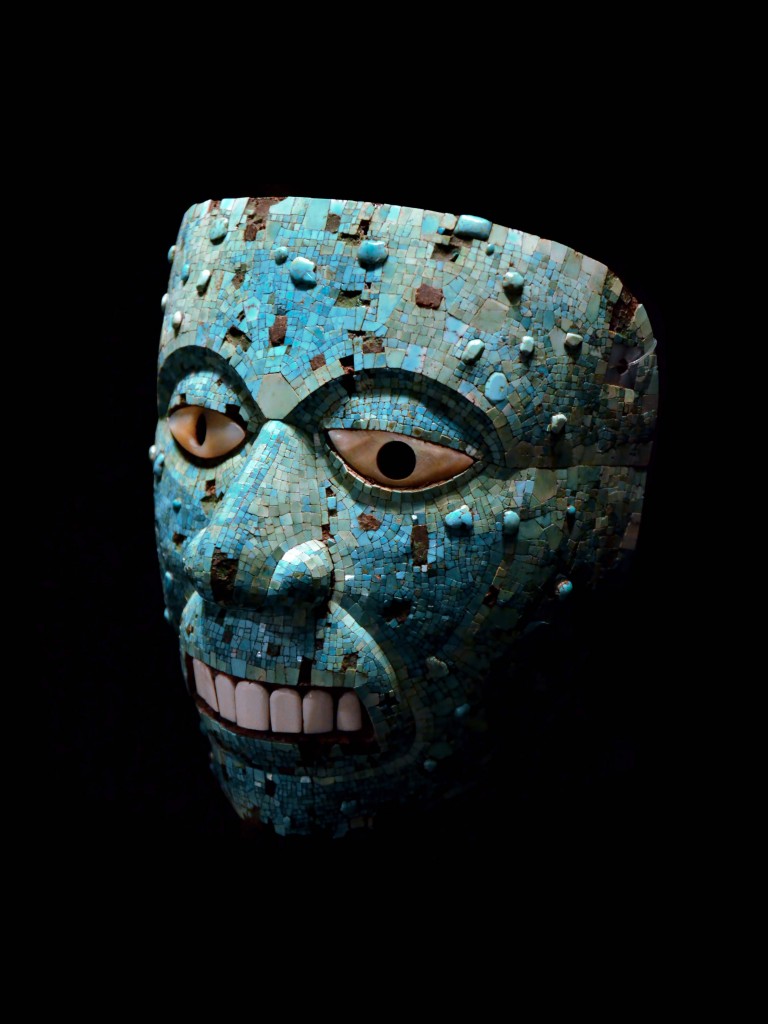 Turquoise mosaic mask of Xiuhtecuhtli, the Aztec god of fire.
Many honored Turquoise as the universal stone, believing their minds would become one with the universe when wearing it. Because of its ability to change colors, it was used in prophesy or divining. Turquoise is reputed to be influenced by the physical condition of the person who wears it. It is thought to grow pale when its owner is sick or sad, and gradually recover its color when transferred to a new healthy owner, its color deepening each day.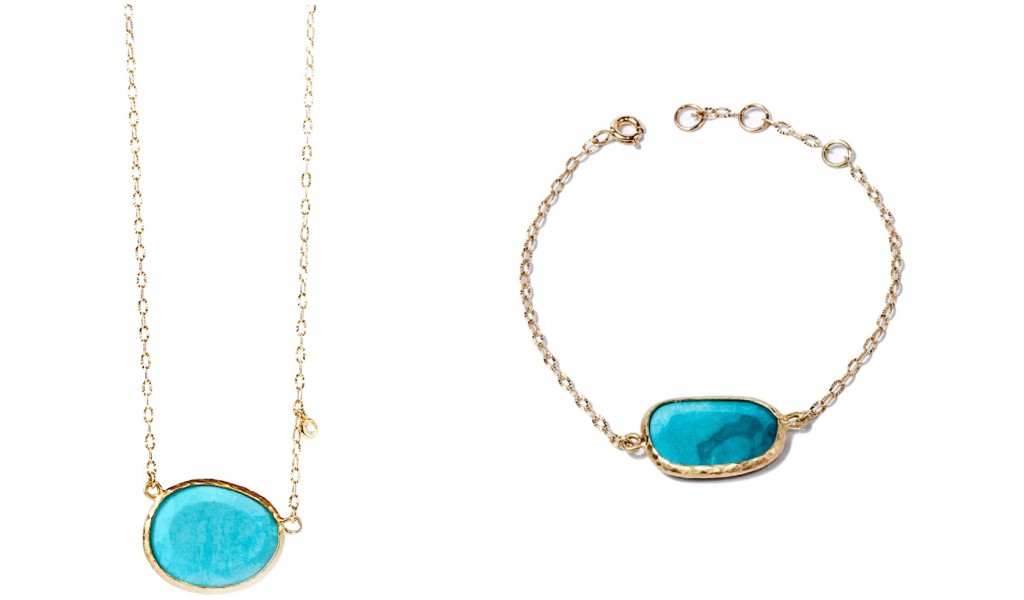 Blue Lagoon – Turquoise Bracelet and Turquoise Diamond necklace
Turquoise might lack the sparkle and clarity of transparent colored gemstones like ruby, emerald, and sapphire, but its multi-layered history and soul-satisfying color make it a very desirable gem. Its color can range from dull greens to grass greens to a bright, medium-toned, sky blue. People value turquoise highly for its combination of ancient heritage and unforgettable color.
Petite Flower – Turquoise Bracelet
Turquoise has always been valued as an ornamental gem and is often considered a symbol of male power. Anselmus de Boot, court physician of Emperor Rudolph II, wrote that no man considered his hand to be well adorned unless he wore a fine Turquoise. Today, we know Turquoise empowers men and women equally, and worn or carried, it is a talisman of luck, success, ambition and creativity.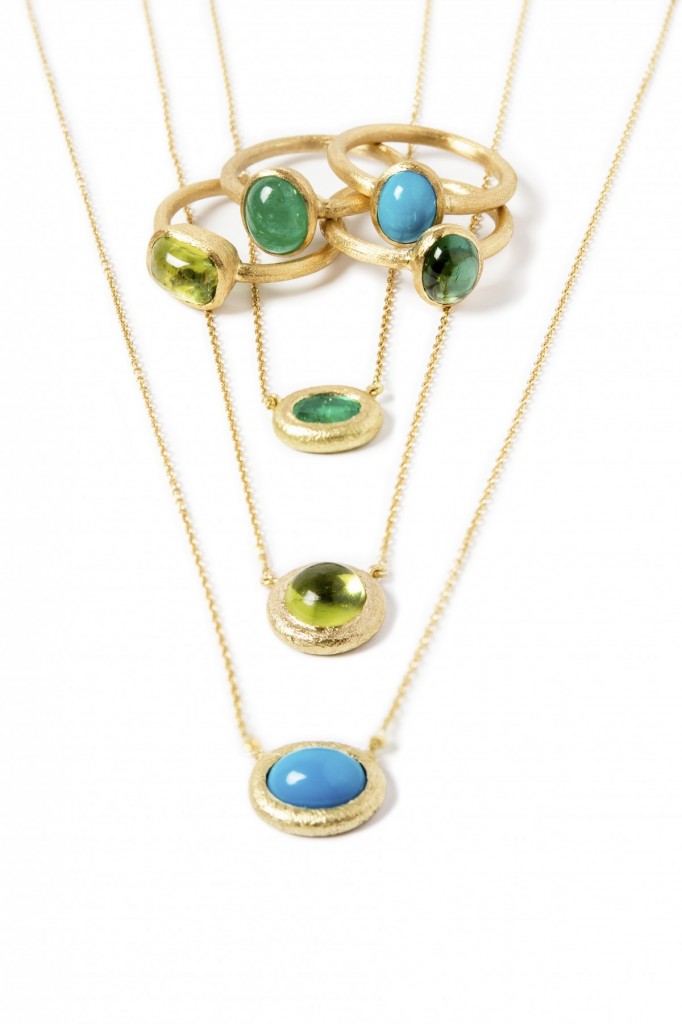 Emerald, Peridot and Turquoise Necklaces and Rings
Top-quality turquoise has inspired designers all around the world to create elegant jewelry. It is most often cut into cabochons, but it might also be cut into beads or flat pieces for inlays. We at Gemme Couture are also inspired by this gem of extraordinary blue hue.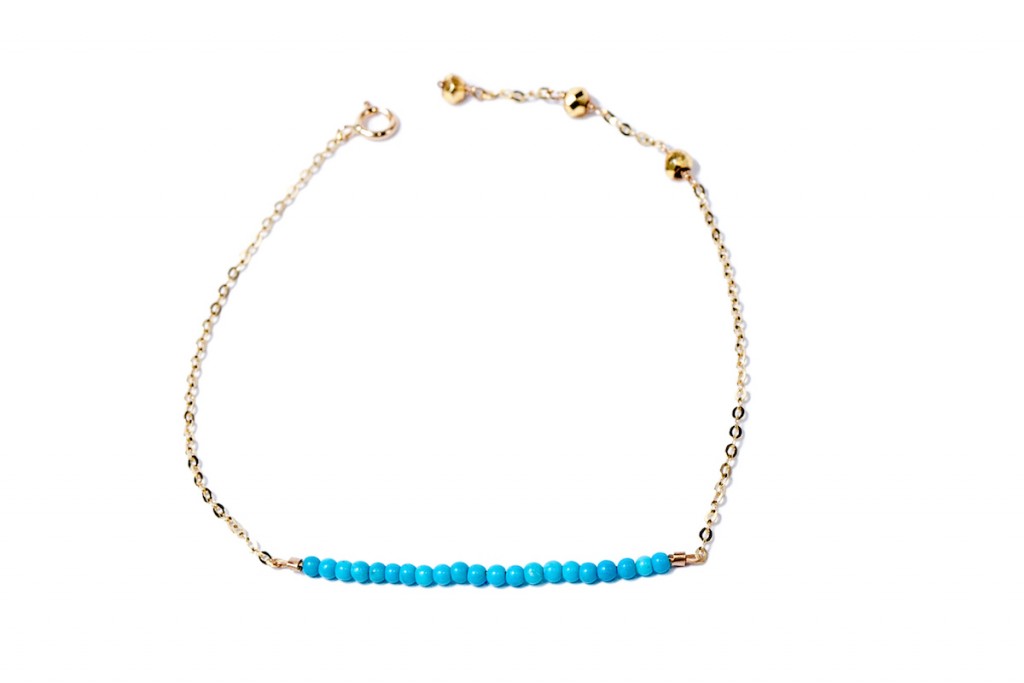 Petite Rainbow – Turquoise Bracelet
Many famous people like turquoise jewelry. Here are just a few…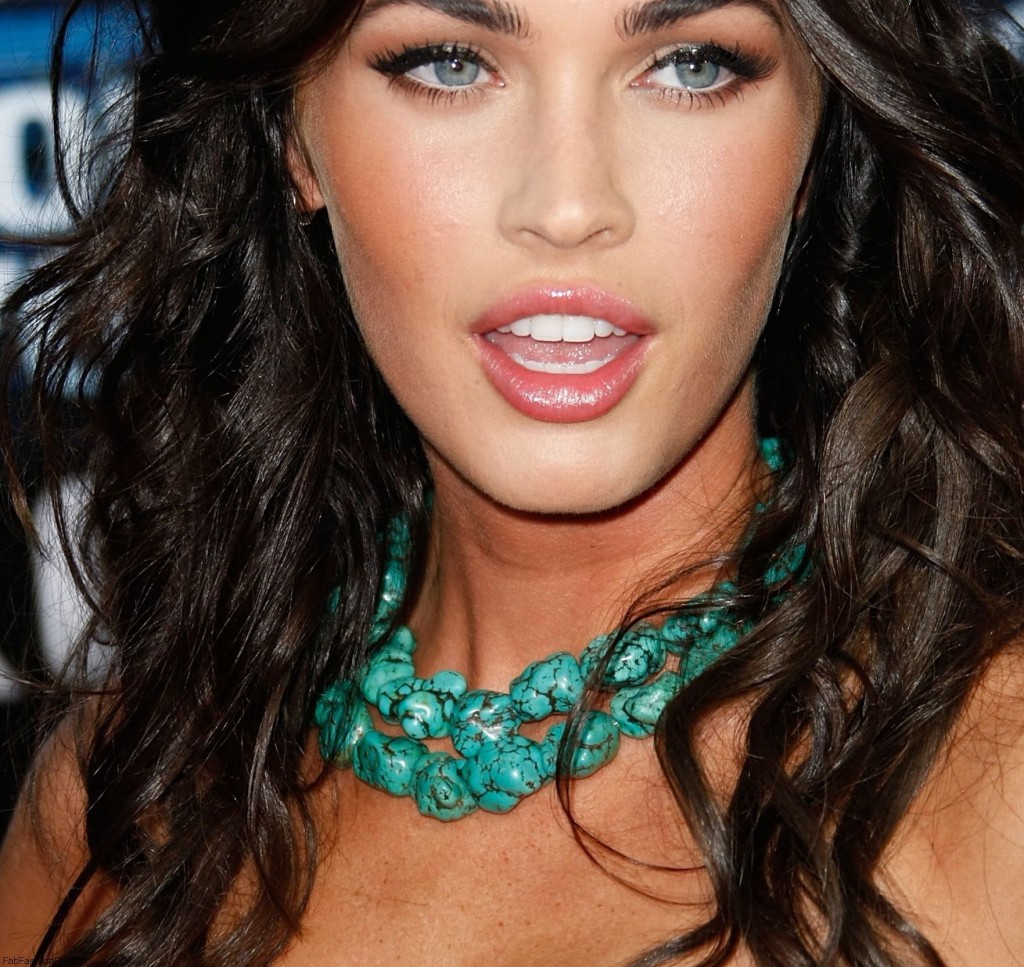 Megan Fox shined on the red carpet by wearing turquoise stones necklace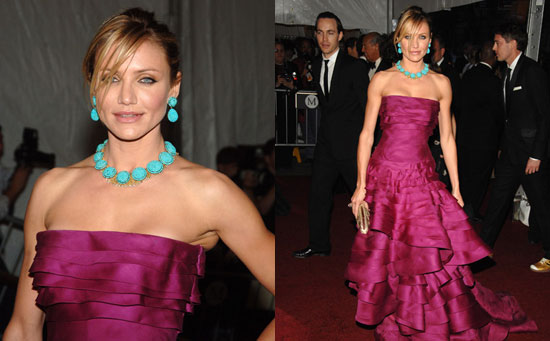 Cameron Diaz wearing turquoise necklace and earrings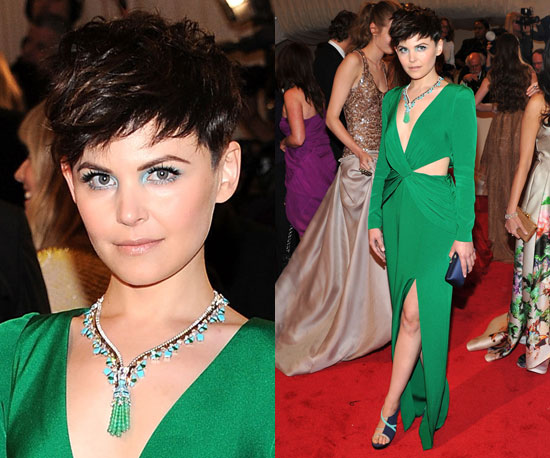 Actress Ginnifer Goodwin accented her neckline with a turquoise and emerald green necklace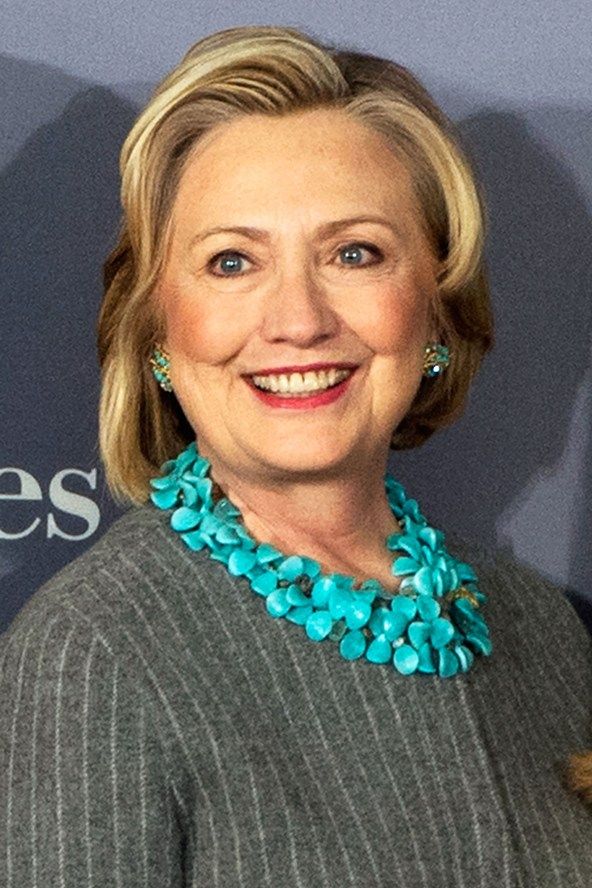 Hillary Clinton and beautiful turquoise necklace and earrings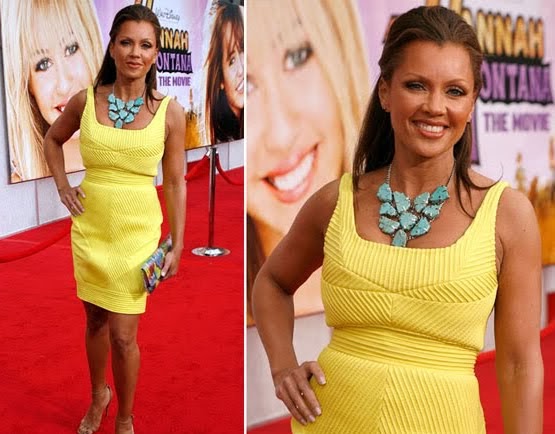 Vanessa Williams styled turquoise statement necklace with yellow cocktail dress.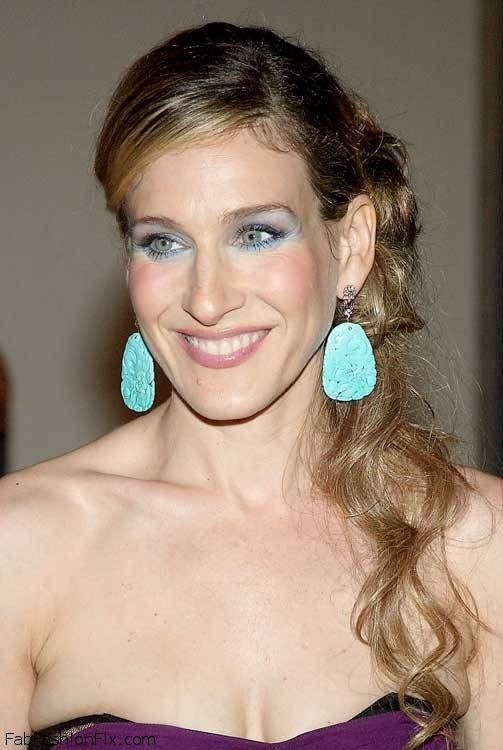 Carrie Bradshaw aka Sarah Jessica Parker wearing astonishing turquoise earrings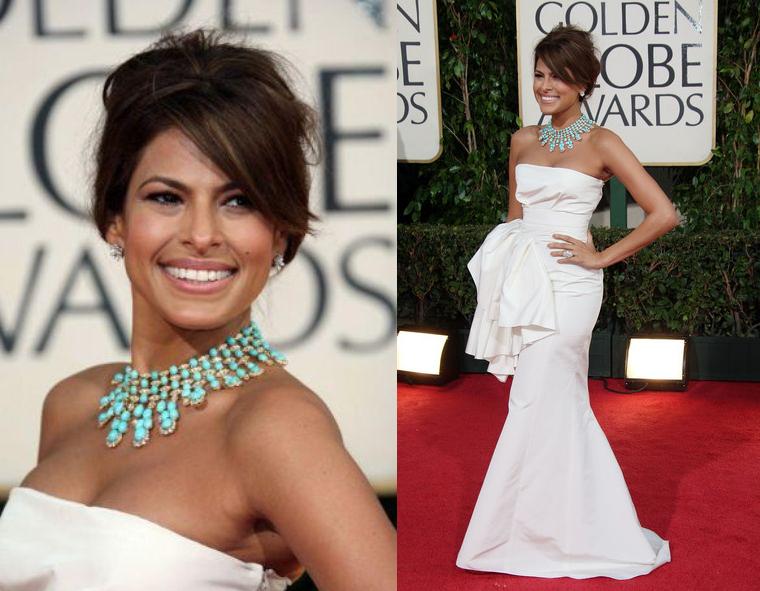 Eva Mendez wearing turquoise and diamond necklace