February 10th 2015 8:13 pm | by Gemme Couture | Posted in Blog
The stars were shining bright at the 2015 Grammy Awards on February 9.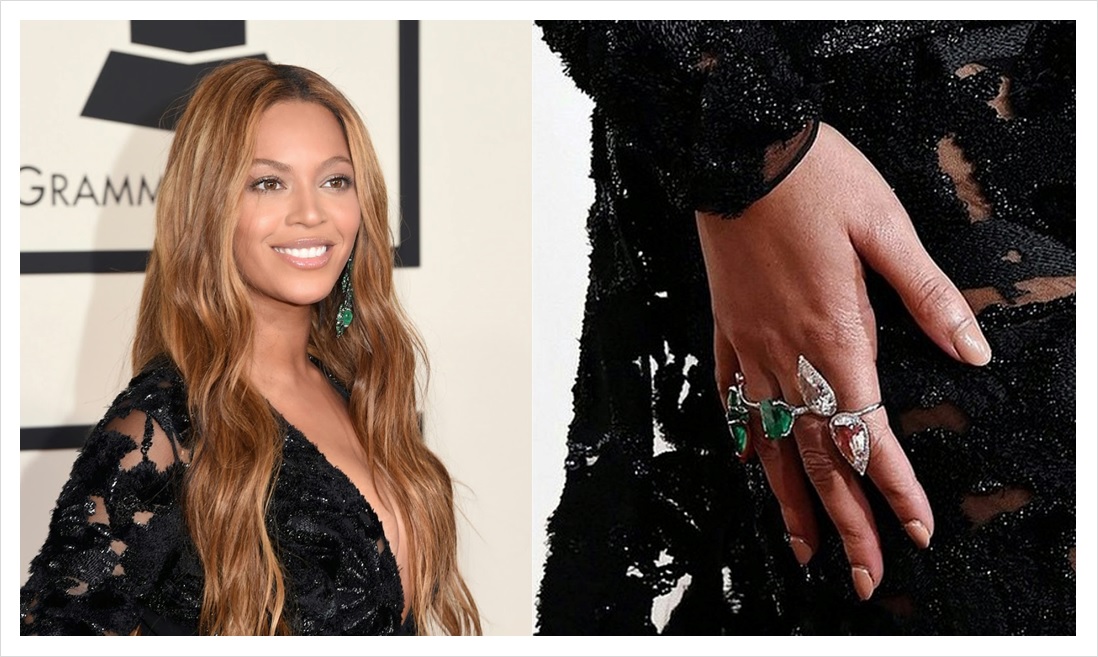 Put a ring on it, or five! Queen B looked stunning in $10 million worth of Lorraine Schwartz diamonds and emeralds and a Proenza Schouler dress
Beyonce wasn't the only celeb who wowed in green statement jewels. Taylor Swift, wore $1 million worth of Lorraine Schwartz jewelry, including $350,000 black opal and Paraiba earrings and matching black opal rings matching her Elie Saab gown. Lady Gaga, like Beyoncé, sported Lorraine Schwartz emeralds, which the singer wore in the form of 45-carat drop earrings and a sexy pendant necklace to highlight the lunging neckline of her Brandon Maxwell gown.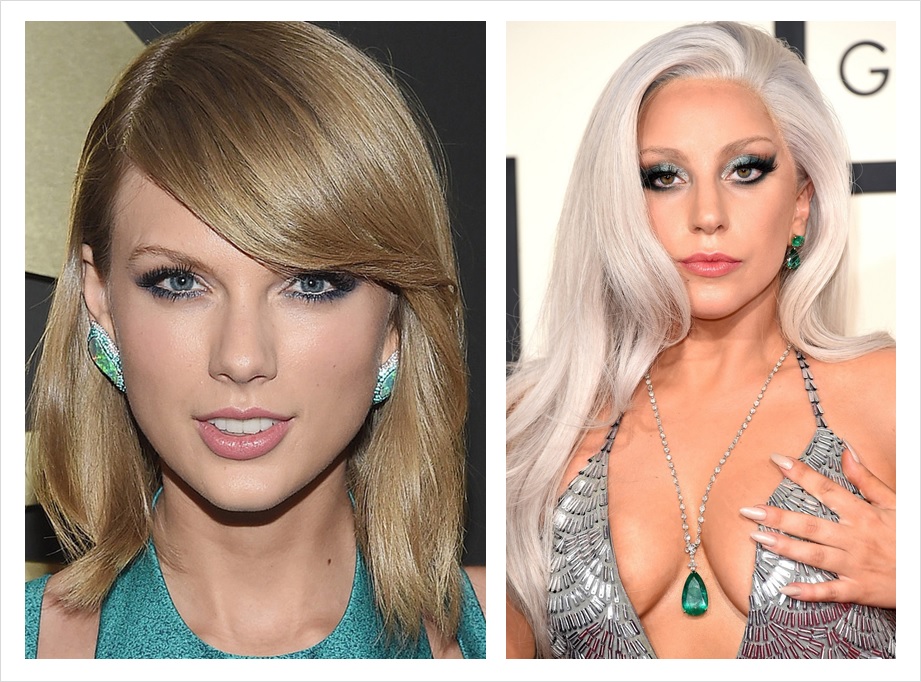 Rihanna's voluminous, tiered Giambattista Valli dress almost took the attention away from her flawless Chopard diamonds (nearly 40-carats worth of rings). For her performance with Paul McCartney and Kanye West, the singer changed into an oversize Maison Margiela pantsuit and an 81.88-carat platinum-set diamond necklace, also by Chopard.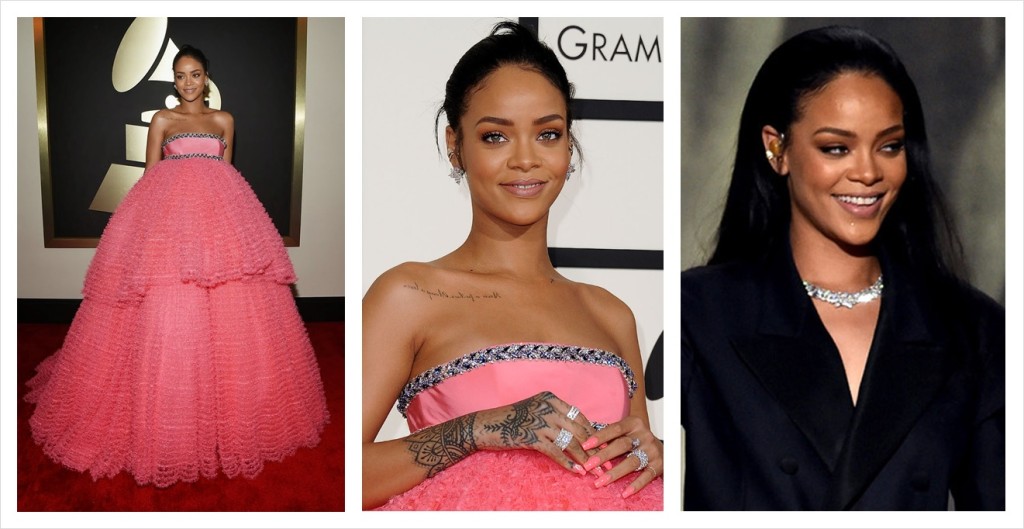 Rita Ora, meanwhile, complemented her sleek bob with $500,000 worth of Lorraine Schwartz diamonds, including her favorite rocker-chic cuff earrings.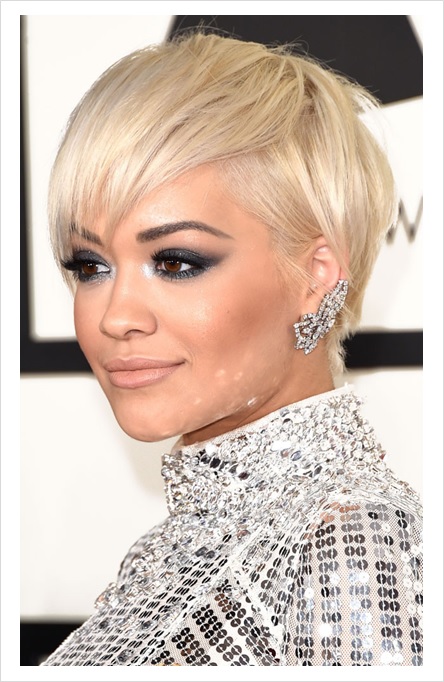 Katy Perry sparkled in a crystal covered Zuahir Murad dress and diamond jewelry.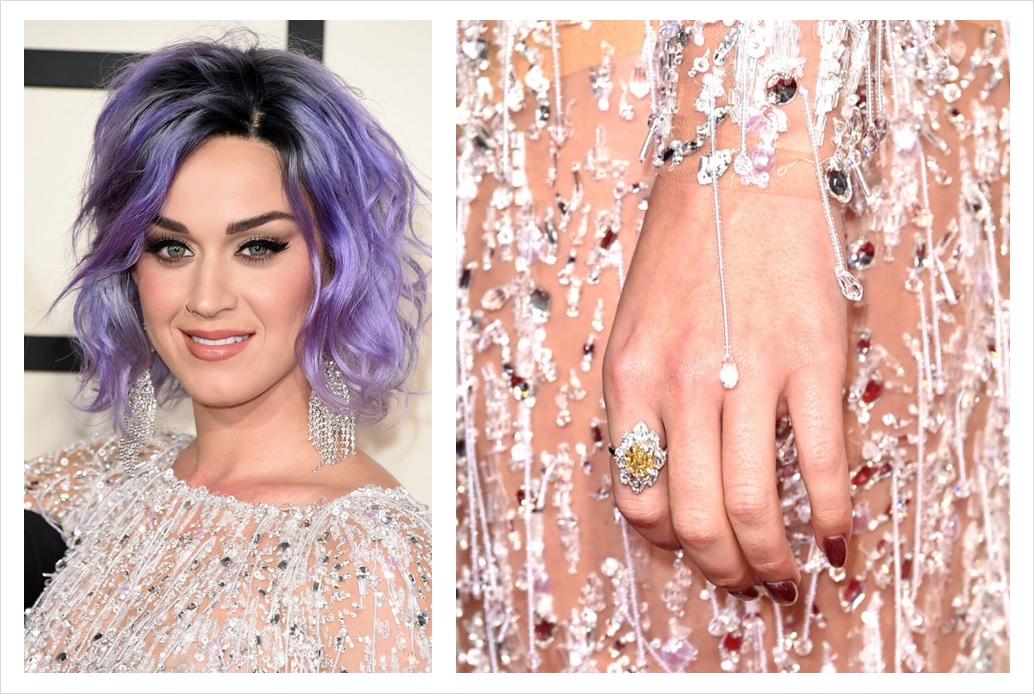 The Trend at the Grammy's this year were diamonds and emeralds and statement cocktail rings, the bigger the better, and many!