July 18th 2016 12:27 pm | by Gemme Couture | Posted in Blog
There is no better way to show your love in this month than by giving a ruby in celebration of a July birthday. July birthstone is imaginative ruby. They say that rubies guarantee health, wisdom, wealth and success in love.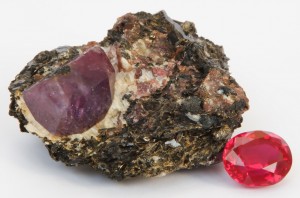 Ruby is a variety of the gems species corundum. It is harder than any natural gemstone except diamond. Therefore, rubies are durable enough for everyday wear. They consider rubies the king of gems. Its name comes from Latin word ruber that means "red".
Throughout history, rubies were always popular, especially in Asian countries. An early-recorded transport and trading of rubies arises in the literature on the North Silk Road of China.  We know for sure that rubies were carried along this ancient trade road around 200 BC. In Asian countries (especially China and India), people used rubies to ornament armor, scabbards, and harnesses of noblemen. There was also a belief that you should lay a ruby beneath the foundation of buildings to secure good fortune to it.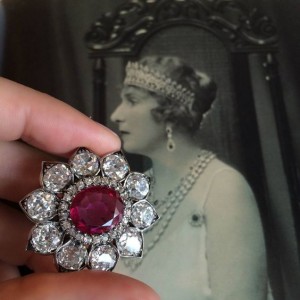 This ruby and diamond brooch once belonged to Queen Victoria Eugenia of Spain and her grandmother, Queen Victoria of England. (19th Century)
The color of a Ruby is the most important feature of the gemstone. Rubies are available in a wide range of red hues, and from pink to blood red. Color comes from a variety of the mineral corundum. Other varieties of gem-quality corundum are sapphires and that is why these two stones are connected.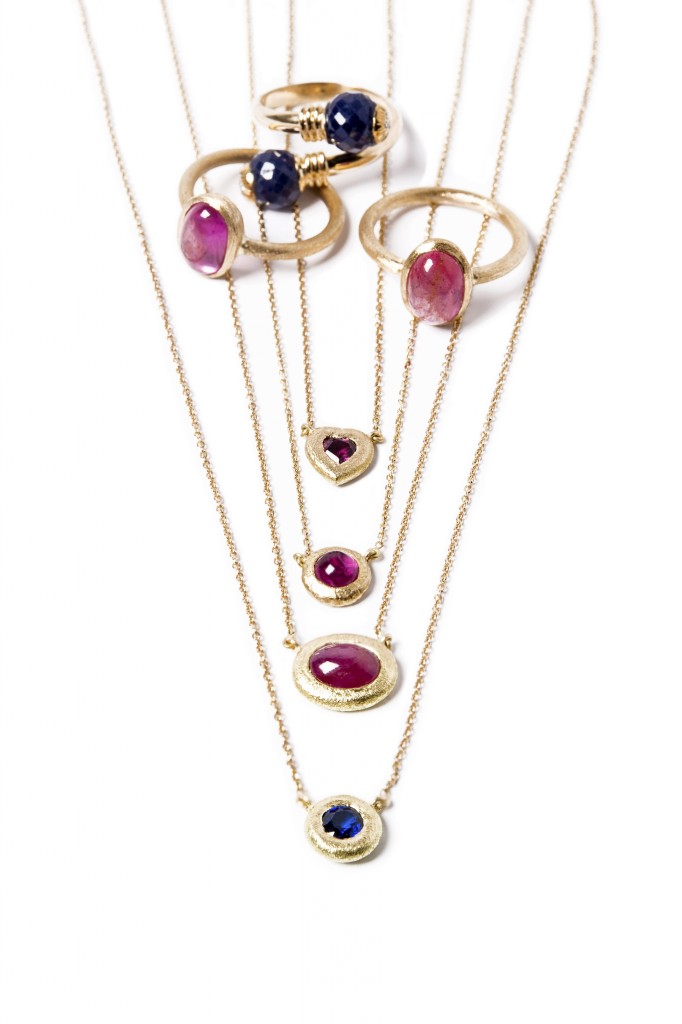 Ruby and sapphire rings and necklaces
Ruby is the most valuable gemstone. The value of a ruby increases based on its color and quality. Fine-quality ruby is extremely rare, and the color of the gem is most important to its value. The brightest and most valuable color of a Ruby is "a Burmese Ruby". A Burmese Ruby color is a rich, full red color with a slight blue hue.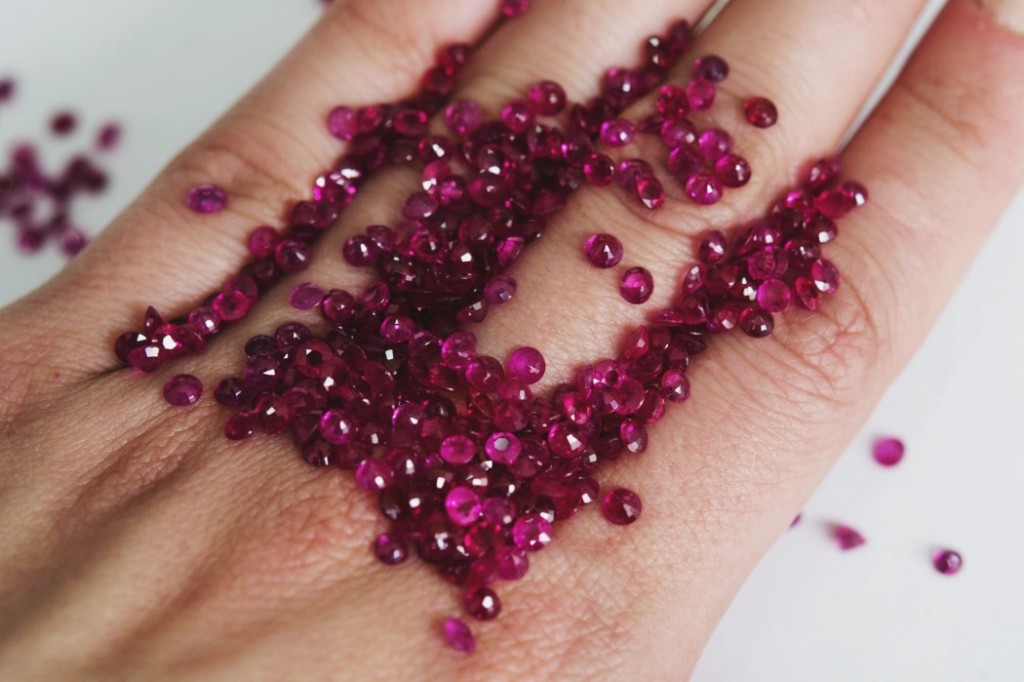 This color is often referred to as "pigeon blood" red and it is only associated with the Mogok Valley mines in Myanmar. The world's most expensive ruby ring made out Burmese Ruby is the Sunrise Ruby. Last year it was sold for a little over $30 million.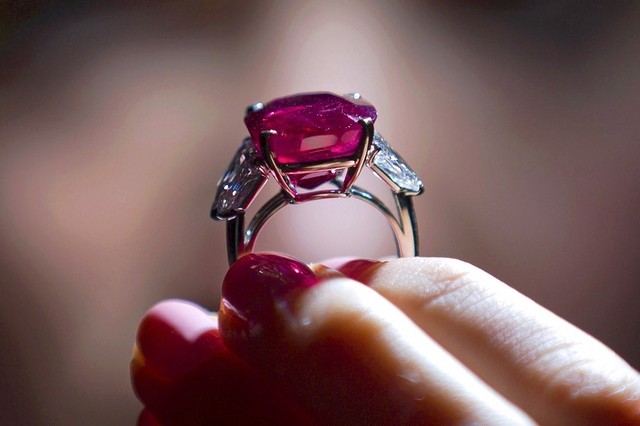 Rubies are popular today throughout the world thanks to their quality, durability and the love and passion they radiate.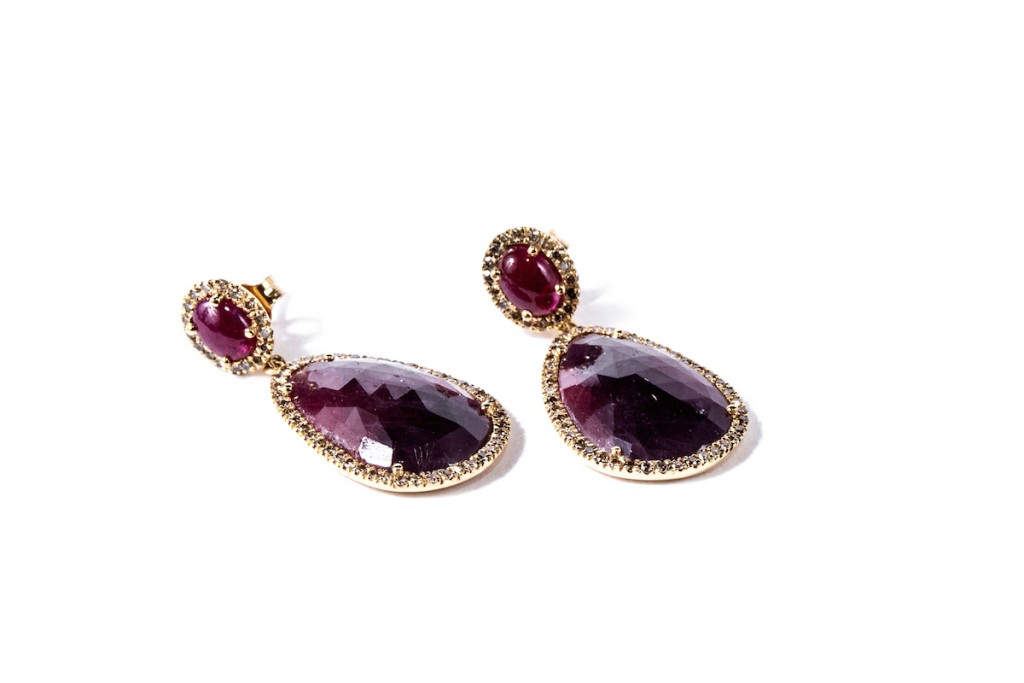 Red Velvet – Ruby and Sapphire Diamond Earrings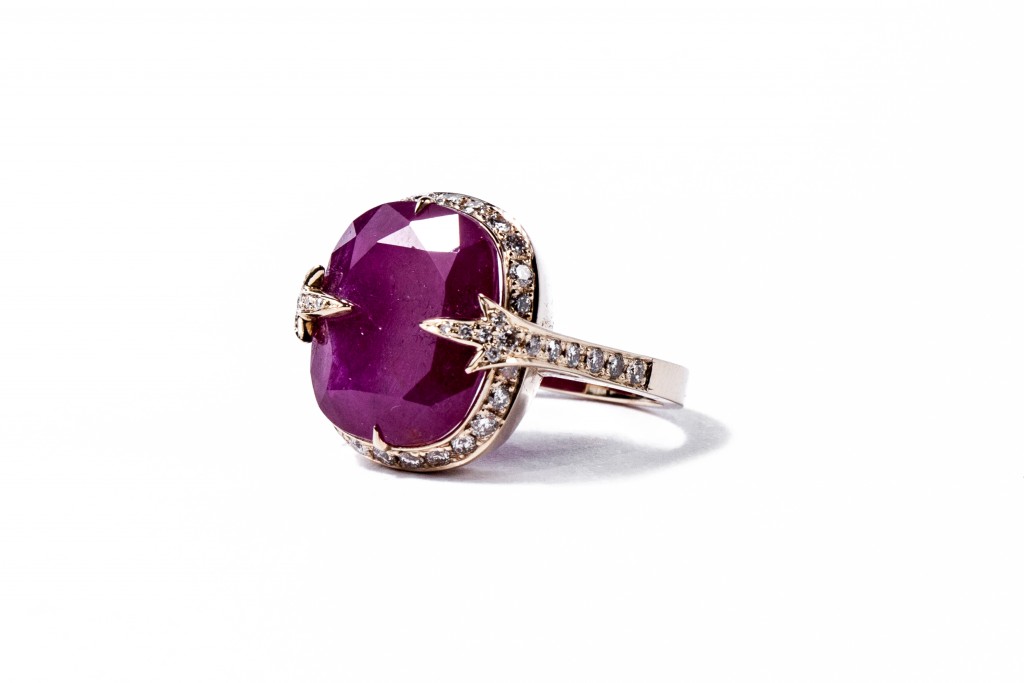 Cushion Cut Natural 12.1ct. untreated and unheated Ruby surrounded by White Diamonds in an Antique "Claw" 18K Gold Setting.