November 22nd 2016 11:53 pm | by Gemme Couture | Posted in Blog
November born people are blessed with a beautiful ruling birthstone, the fiery Topaz! So if you are lucky enough to be born in November or you wish to get a perfect gift for your special someone born in this month… keep on reading.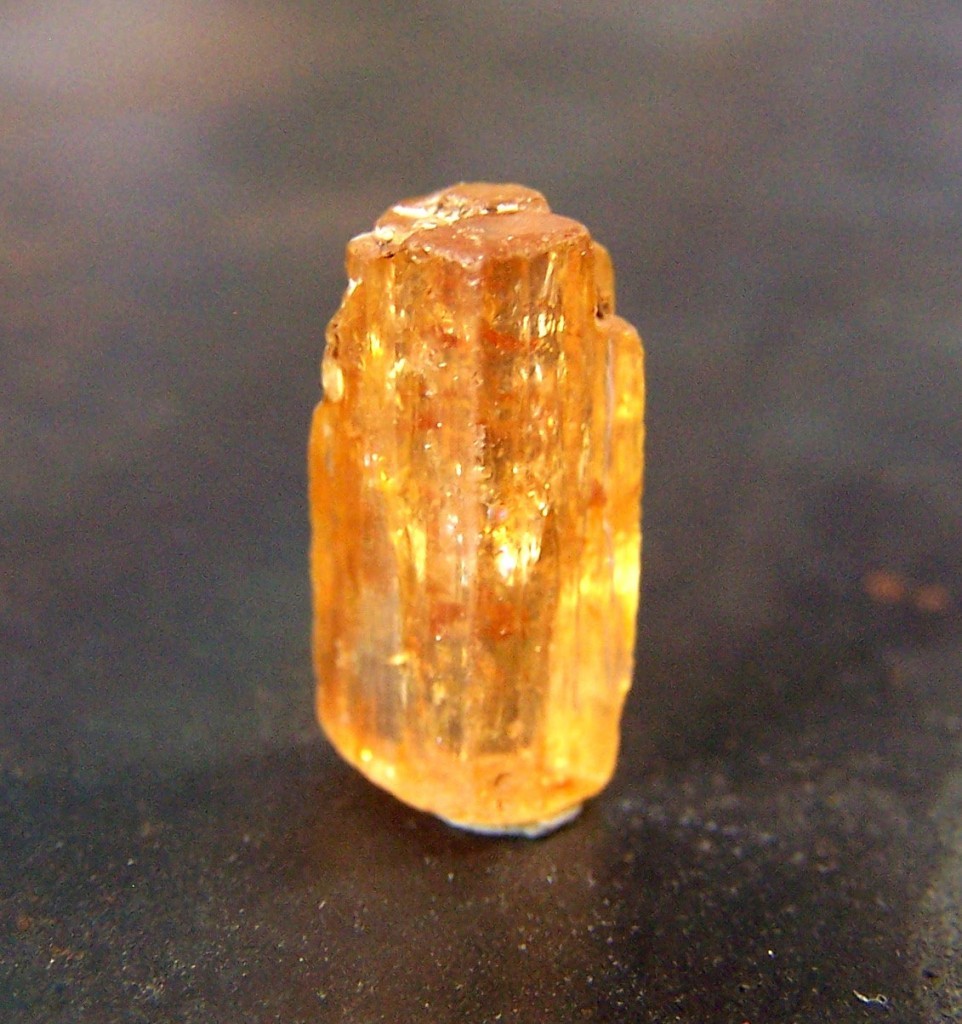 Raw topaz
The name of this beautiful gemstone derives from ancient Greek name for St. John's Island in the Red Sea – Topazios. It is said that on said island famous gems were mined. Today we can't know if those stones were really topaz or some other precious stones.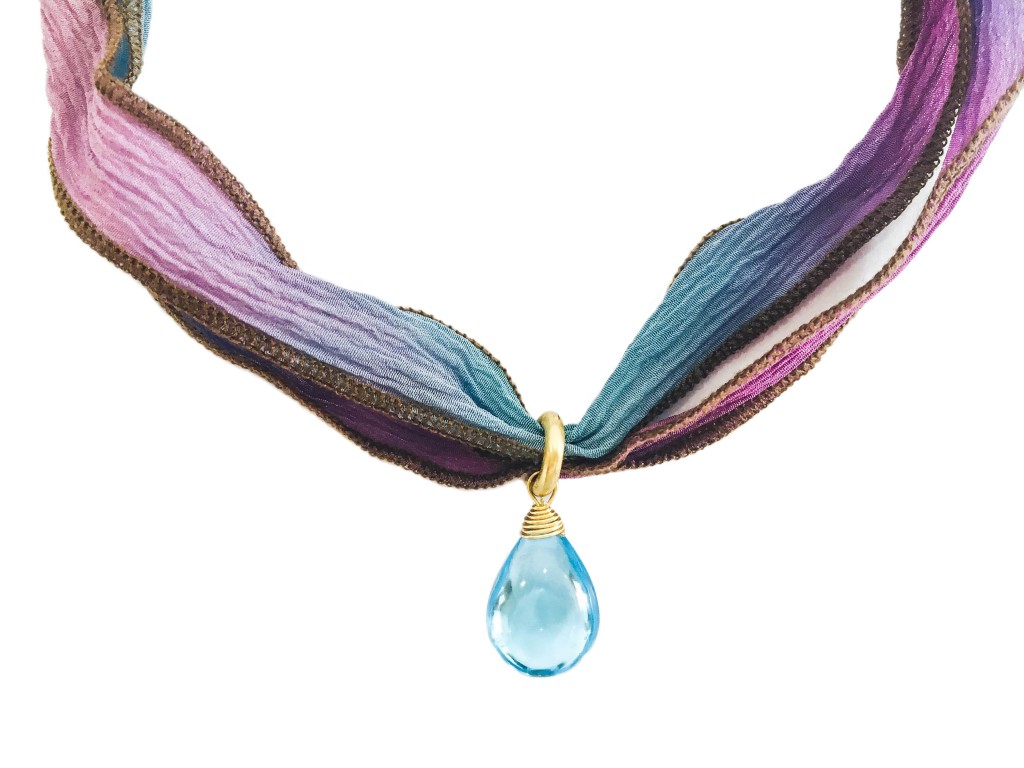 Hand-painted silk choker with blue topaz charm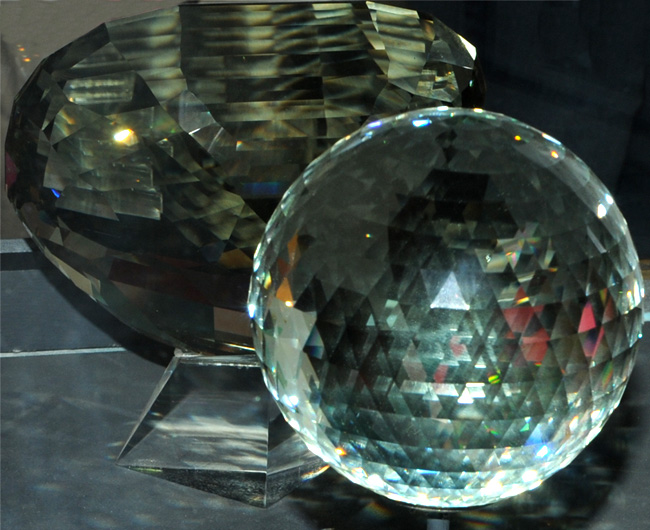 This topaz sphere measures 12,555 carats. The pale golden sphere has over 1000 facets. The source of the topaz is listed as Minas Gerais, Brazil, and the origin of so many other remarkably large crystals.
In ancient Egypt, these yellowish stones were a symbol of the great Sun God Ra. Through history all yellow gems were considered topaz. And, surprisingly, all topaz was considered to be yellow. But actually topaz is a gemstone exhibiting an array of spectacular colors. Pure topaz is colorless, but it can become tinted by impurities and can take on any color of the rainbow.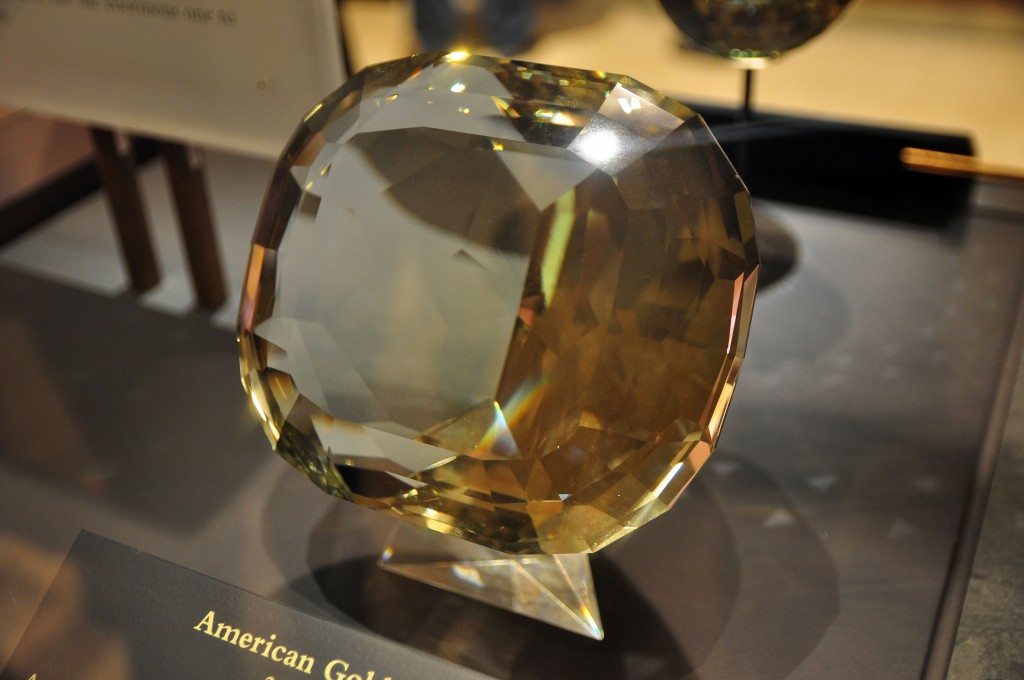 The American Golden Topaz – the 3rd largest faceted topaz and perhaps the 3rd largest faceted gemstone in the world, weighing a massive 22,892.5 carats (4.5785 kg).
During the Renaissance in Europe, people believed that topaz could break spells and quell anger. For Hindus topaz is sacred. They believe that a pendant could bring wisdom and longevity to one's life. African shamans also treated the stone as sacred, using it in their healing rituals.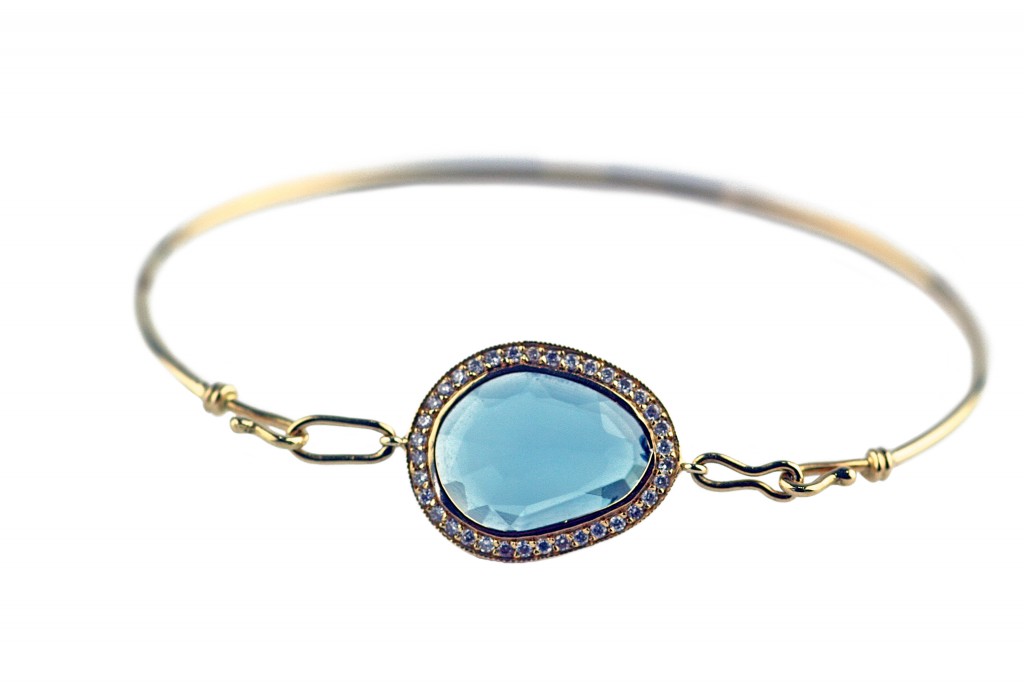 Topaz bangle
The most prized color among all is so called "Imperial topaz". This extraordinary shade features a vibrant orange hue with pink undertones. In the 19th century Russia's Ural Mountains became a leading source of topaz in the 19th century. This prized pinkish orange gemstone mined in Russia was named "Imperial topaz" to honor the Russian czar, and only royals were allowed to own it.
Imperial topaz
Blue topaz, although increasingly abundant in the market, very rarely occurs naturally and is often caused by irradiation treatment. These processes were developed in 1960s. Light blue varieties of topaz can be found in Texas, though not commercially mined there. Blue topaz became an official gemstone of Texas in 1969—the same year Utah adopted topaz as its state gemstone.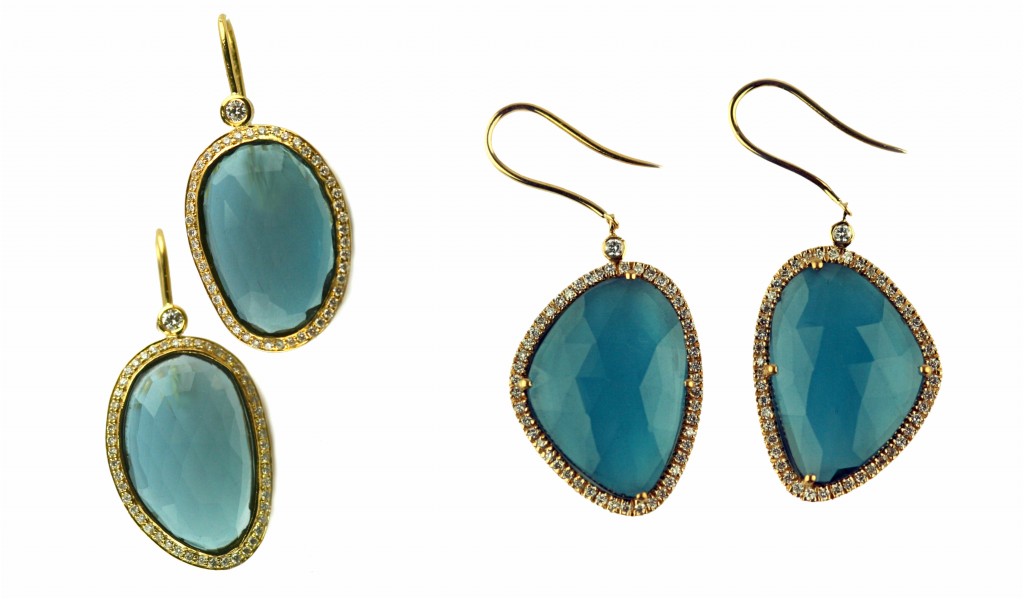 Gemme Couture topaz and diamond earrings
Since the discovery of large topaz deposits in Brazil in the mid-19th century, topaz has become much more affordable and widely available. Brazil is still the largest producer of quality topaz. Other sources include Pakistan, India, Sri Lanka, Russia, Australia, Nigeria, Germany, Mexico and the U.S., mainly California, Utah and New Hampshire.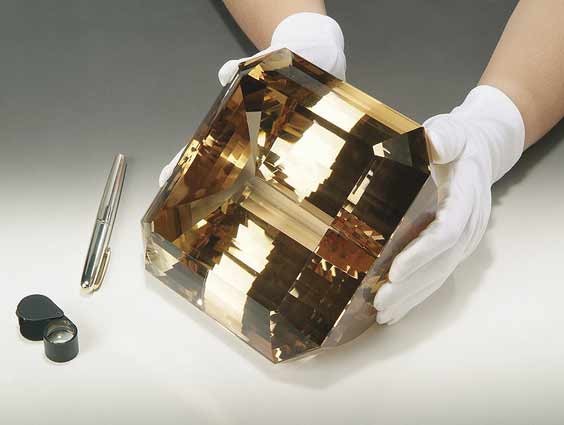 The "El-Dorado Topaz" is the largest faceted topaz. It weighs a whopping 31,000 carats (6.2kg). Originally, El-Dorado, was discovered in 1984 in mineral-rich Minas Gerais, Brazil. The pre-cut El-Dorado crystal tipped the scales at a mind-blowing 37kg.
The topaz is believed to balance emotions and thoughts and bring us a harmonious lifestyle. The November birthstone is used to enhance spirituality, promote wisdom and cut through troubles and confusion.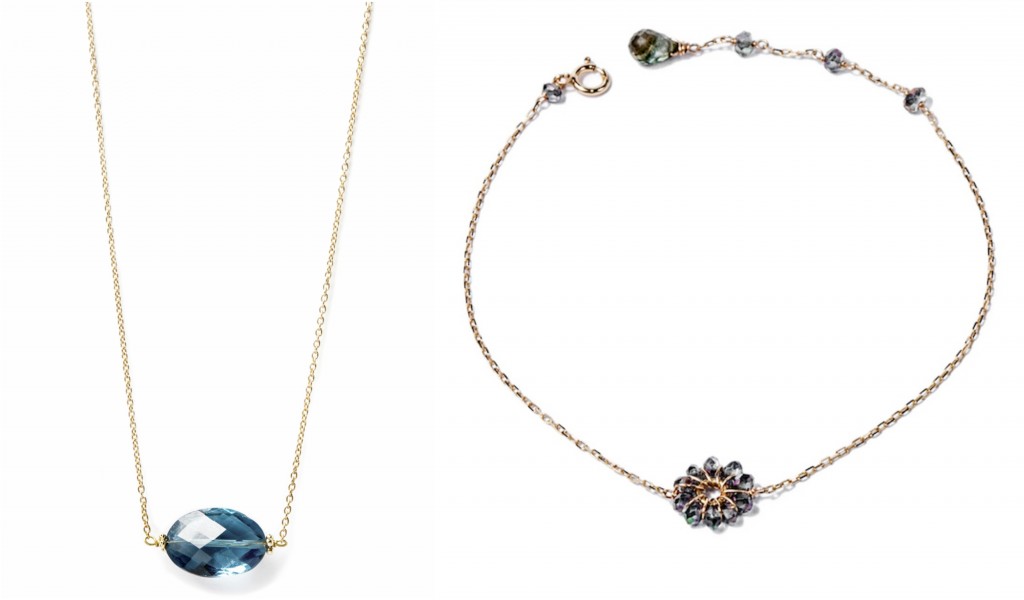 Mystic Topaz Bracelet and Topaz necklace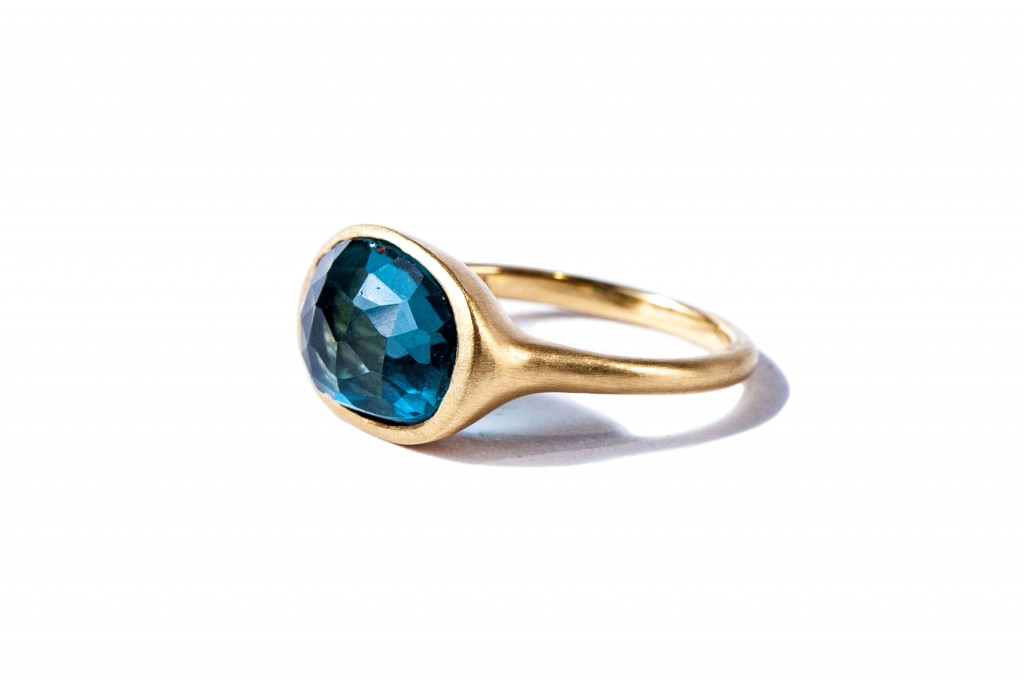 Topaz ring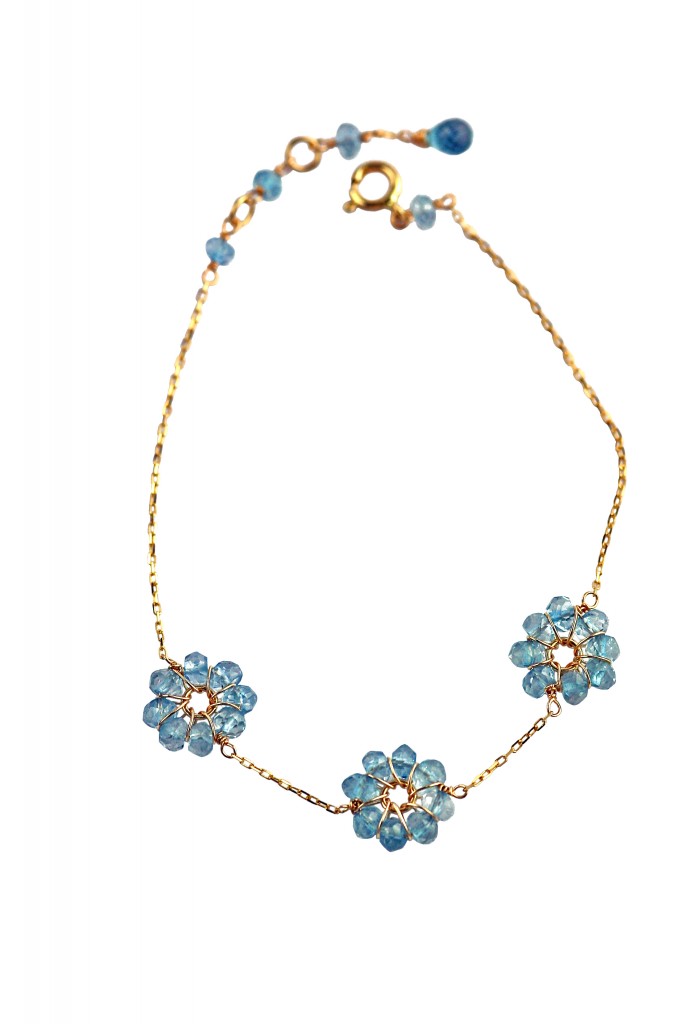 Topaz bracelet
This exquisite gemstone has a famous royal advocate in the Duchess of Cambridge, Kate Middleton. If you glimpsed any of the engagement photos with Prince William you saw beautiful drop earrings. Many assumed that these were diamond, but they were actually made of white topaz.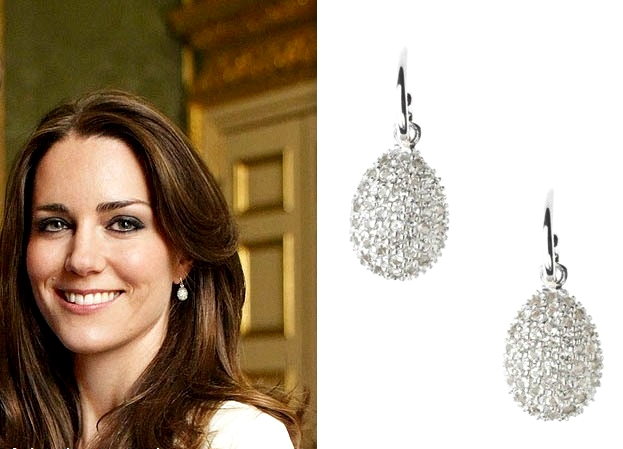 Kate Middleton – drop white topaz earrings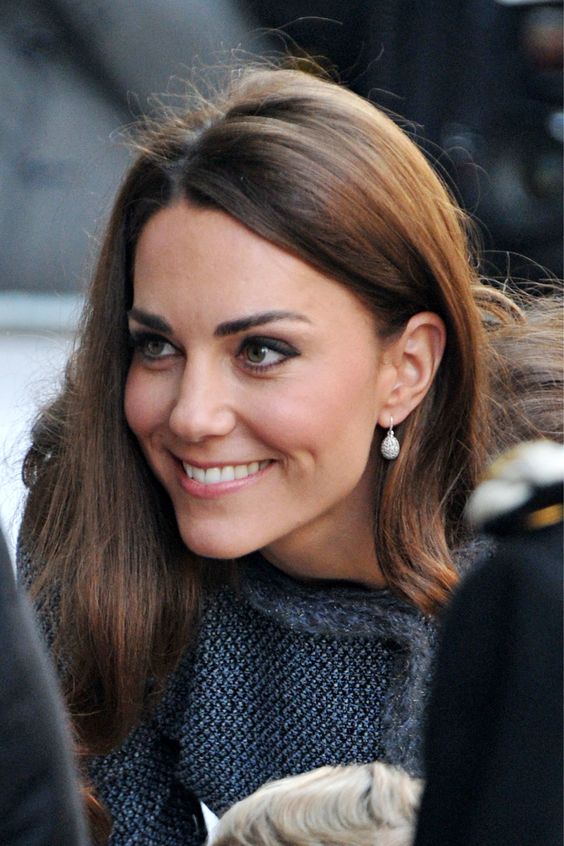 Kate Middleton has a couple more of topaz earrings that she loves to wear in public.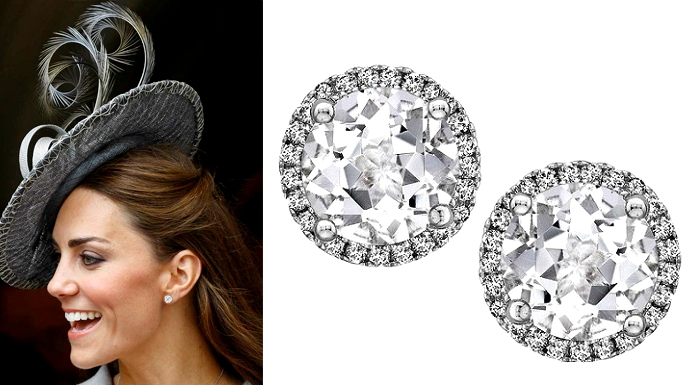 Kate Middleton White Topaz and Diamond Stud Earrings
Kate Middleton – hoop blue topaz earrings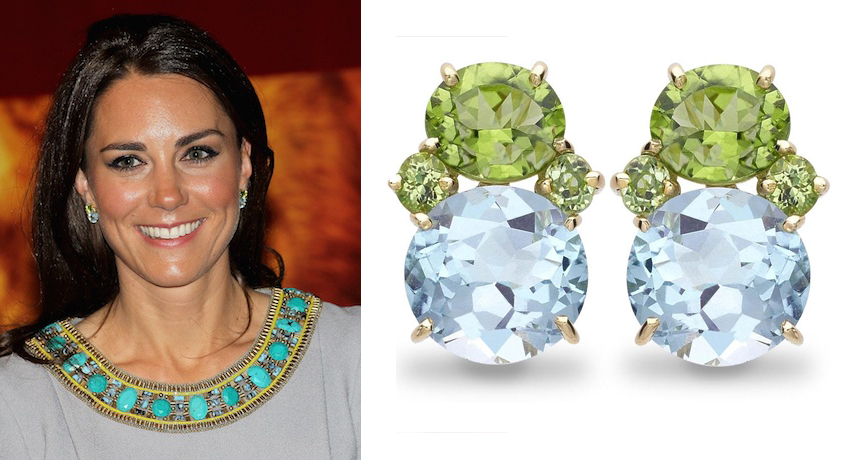 Kate Middleton Peridot, Blue Topaz & Diamond Earrings
We at Gemme Couture think that topaz is actually a perfect fit with the Duchess's down-to-earth elegance. We advise you to find jewelry that fits your personality, just like Kate did. You can start by checking out our different collections of handmade jewelry pieces here.