August 3rd 2016 2:22 pm | by Gemme Couture | Posted in Blog
The birthstone for those born in August is the unique Peridot. Peridot is one of the few gemstones that exists in only one color. This color is a distinctive lime green or olive green. Peridot is gem-quality silicate mineral called "olivine".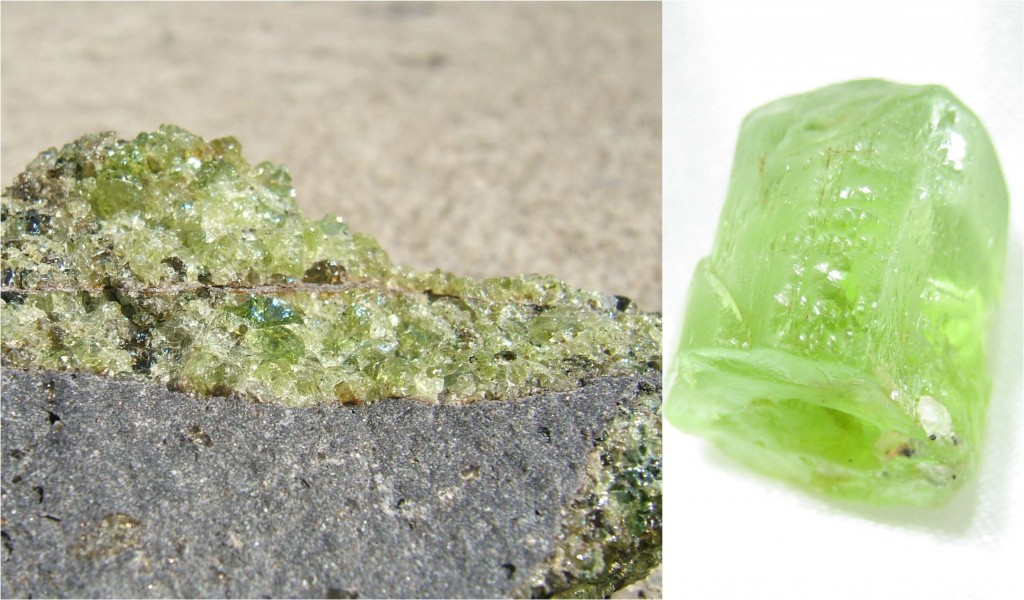 The origin of the name peridot is uncertain. There are two possibilities, Anglo-Norman word pedoretés that means a kind of opal. The other option is the Arabic word faridat, meaning "gem".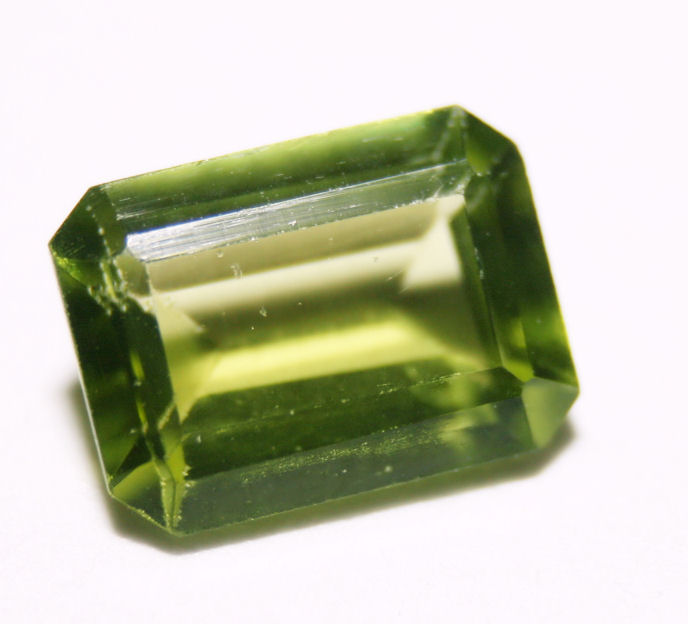 Olive green peridot
In ancient times, people believed that Peridot was a gift of Mother Nature. When presented as a gift, some believe that Peridot brings magical powers and healing properties to protect against nightmares. In addition, it is said that if you wear it, you will gain more power and influence.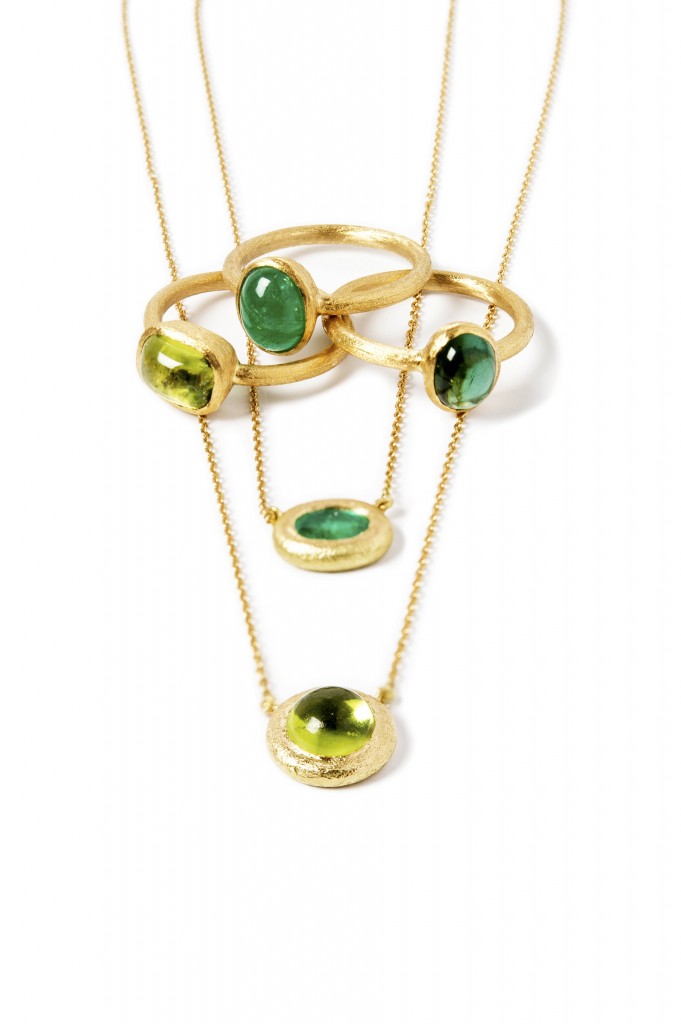 Emerald, Peridot and Turquoise Necklaces and Rings
Even though Peridot is considered a "one color gemstone", there are some  variations. The intensity and the tint of the green depends on how much iron is contained in the crystal structure. So, it's not really just green, the colors of peridot vary from yellow to olive to brownish-green. The most valued hue is an intense green without hints of yellow or brown.
Olivine, of which peridot is a type, is a common mineral in mafic and ultramafic rocks, and it is often found in lavas. Olivine, in general, is very easy to find, but gem quality peridot is rather rare. Peridot crystals can be found in some meteorites, as well. Today, most Peridot comes from Arizona, but also from: China, Myanmar, and Pakistan.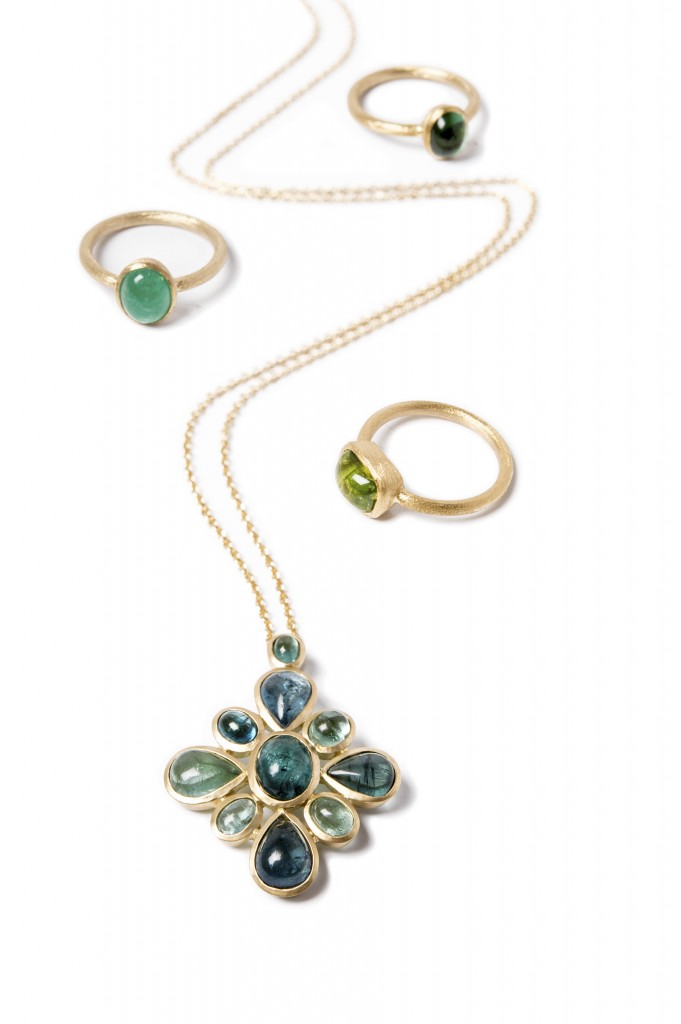 Tourmaline Necklace and Emerald and Peridot Rings
Peridot gemstones smaller than three carats are very common but gemstones over five carats are rare and therefore have a higher value. Peridots weighing  10 to 15 carats are even rarer, but don't they provide such a big and bold look?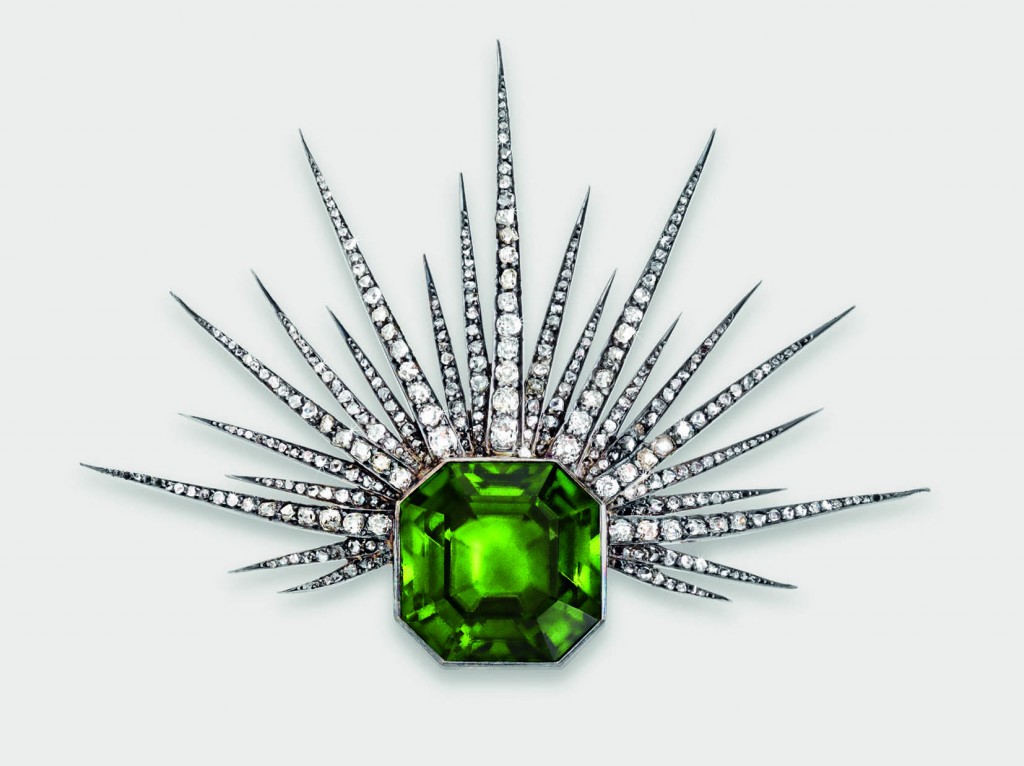 J. Chaumet Peridot Diamond brooch (end of 19th Cent.)
A few jewelry historians are now convinced that some, or possibly all of the emeralds Cleopatra was famous for wearing, were not actually emeralds, but peridots from Egypt. Egyptians called it "gem of the sun".
Some of the most famous celebrities born in this month who are lucky enough to benefit in the long term by wearing peridot are:
Charlize Theron, Madonna, Cameron Diaz, Halle Berry and Demi Lovato.